Executive Boardroom
Delivering Successful Digital Transformation at Scale - 3 Key Pillars to Solving the People Equation
The people & culture element of digital transformation is listed as a top challenge for CIOs in 2019. It's widely agreed to be the secret of success, and commonly accepted to be the hardest part to get right!
Beyond technology & process decisions, the success of transforming a large organization is contingent on many things: leadership & stakeholder mindset; organizational culture; and capabilities within the business to realize the value potential from technology investments, digital ecosystems & their resultant data.
AVADO have been working with Fortune 5,000 businesses from around the world over the past 20 years to help solve these challenges, including Metlife, Merck, GSK, Vodafone, Barclays, PMI & many others.
Join Nick New - EVP Growth at AVADO - as he shares insights, case studies and offers you a simple roadmap to help you succeed.
Sponsored by: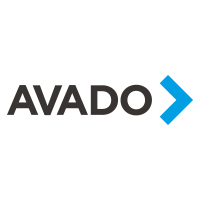 AVADO Learning
Presented by:
Nick New, EVP Growth, AVADO, North America, AVADO Learning